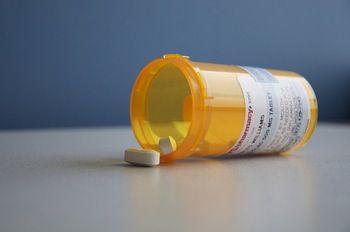 I would never tell someone to take medication. I respect everyone's right to make the best choice for themselves. However, I would encourage you to make your decision based on information from reputable sources.
Using medication as part of the treatment for ADD has gotten a bad rap. And so you hear comments or rhetorical questions like:
People – kids – are over medicated.
I don't want to be drugged.
Everyone has ADD, should they all take drugs?
I don't believe in medication.
What other comments have you heard? I am not going to take the time to counter all the misinformation out there, as that would take a book.
However, I hope that you don't listen to this babble. Rather, I hope that you will take the time and get the support you need to make the right decision for yourself.
What Is The Truth?
Well, there is your truth, my truth, Bob's truth, Emma's truth… You get it. Just like reality, we all have our own truth. Though I can't tell you the absolute truth, I can share with you what I believe to be true based on my own research and discussions with health professionals.
It is necessary to have an accurate diagnosis by a professional who specializes in ADHD before embarking on any treatment plan.
Treatment for neurobiological conditions, like ADHD, may include medication in order to function well and succeed in your endeavors.
Medication, when warranted, has been shown to be one of the most effective treatments for ADHD.
It is important, if you decide to take medication, that you do so under the guidance of a prescriber who has expertise in ADD medication.
I am certain that, like any other medication, medication for ADD is both overprescribed and underprescribed.
It may not be ineffective, however, if it is the only intervention. Medication is usually most effective when it is part of a treatment plan that may include therapy, coaching and behavioral interventions, as well as exercise and proper nutrition.
Children, teens and adults who take medication as part of a complete treatment plan may do better socially, academically and emotionally.
There you have it. Now I will get off my soapbox.
I'm Thinking About Taking Medication…
If you decide to include medication as part of your treatment, I recommend that you seek a psychiatrist or psychiatric nurse practitioner who has expertise in ADHD. The understanding needed to prescribe the right medication used to treat ADD is far too complex for a generalist, like your family doctor.
Also, when you first get your prescription it is important to have a specific plan for the follow-up needed to monitor the effectiveness and any negative side effects of the medicine. It is often the case with ADD medication that you will need to adjust the dosage and possibly the type of medication before you have the right one. For these reasons, be sure that you and the practitioner you are working with have agreed on a follow up plan.
So, that you can work with your doctor in adjusting your medication in the beginning, it helpful to use a medication log. Thanks to my colleague, Pete Quily, for the suggested questions below.
What time of day you took the medication(s)
What you had for breakfast and when. (include other meals if you're taking meds at more than one time during the day.)
What was your mood like during the day? Rate it on a few variables that are relevant to you.
When did you notice the ADHD meds start to take effect?
When did you notice the ADHD meds start to wear off?
What positive effects did you notice in relation to your ADHD behaviors?
What side effects did you notice?
It Is Your Choice
It is up to you. If you are thinking about taking medication, what kind of information or support do you need?