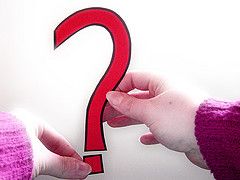 You may have thought of disclosing that you have ADHD to your boss and /or colleagues at some point in your career.
This thought likely occurred to you at a point when you were struggling. You thought, "Maybe I should tell her that I have ADHD. Then she'll understand why…"
You may not have gotten much further than this in your thought process about disclosing. But you want more than just understanding.
Answering the following questions is the first step.
What are my objectives? That is, what do I hope to gain from disclosing?
Will I be able to achieve what I want from disclosing?
What are the possible consequences of disclosing, intended or not?
What are the alternatives?
Once you answer these questions, you will be in a better position to evaluate the best course of action to work with your ADHD and succeed at work.
What Are Your Objectives?
Having a boss and colleagues who "get you" is certainly in your best interest.
What else do you want to achieve as a result of disclosing? You may want:
clearer lines of communication
an environment that allows you to be more efficient and effective in doing your work
a better understanding of expectations
a more realistic workload
better work-life balance
other
Sounds great, right? But how do you achieve these objectives?
Specific Requests
In order to achieve your goals, you will need to be specific in asking for what you need: Here are some possible options:
"I would like to use a laptop to take notes in meetings, including 1-1 meetings. This will help me keep my notes organized."
"Could I have expectations for projects clearly outlined in written form?"
"Could I have assistance with a project "X"?"
"Is it possible to move to the open office in the corner where it is quieter?"
"When I need to do client reports could I reserve one of the small conference rooms where it is quiet?"
"May I work at home occasionally in order to have uninterrupted time to work?"
"I would like to set aside 1-2 hours a day without interruptions. What do you think?"
"Could I change my hours a couple days a week to come in later and stay later in the evening when there are fewer people in the office?"
Other
Notice that, in the above examples, the requests you are making are intended to help you create an environment that will allow you to produce your best work. Through this process of negotiating you can hopefully create a win-win situation.
Consequences
When you first considered disclosing you may not have clarified your objectives like I did above. But I bet you thought about the possible consequences of disclosing.
You may have wondered:
Will I be labeled for the rest of my professional career?
Will I not advance in my career because of my disclosure?
Will I be seen as unreliable?
Will I need to share more information than I am comfortable doing?
Other
It is understandable that you have these worries. Most people considering disclosing have the same concerns.
Deciding
Talk through your worries with someone. Some questions to consider when having this conversation are:
Based on what I know about "Joe Smith"  how might he respond if I disclose?
What is the culture like here? Is there a respect for different needs?
Can I be assured that "this" will be the outcome?
Will there be other consequences? If there are, am I ok with those? How will I deal with them?
As you process your thoughts, you may want to come up with a list of pros and cons of disclosing. Sit with the list for a while.
In addition to the answers to your questions and list of pros and cons, listen to your instinct. What is it telling you?
Take your time.
If you decide disclosing is not in your best interest, but want to be more successful at work, consider the alternative below.
Asking For What You Need
Though you may decide not to disclose, you still could ask for what you need.
For example, interruptions or noise may hinder your ability to be effective at work. You could have a conversation with your boss about the various options available to create a quieter work space.
"I have noticed that the noise around the office at times makes it challenging for me to deliver my best work for our clients.
I thought of a few options that will help me be more productive. And I wanted to know whether these are a possibility.
Would it be possible to…"
Notice that you do not need to mention that you have ADHD. Rather, the focus is on your productivity.
ADDed Perspective Bottom Line
Carefully think through whether you want to disclose that you have ADHD or not. And make the decision that will best serve you.
If you need help making this decision, contact me for a complimentary Strategy Session to discuss how my coaching services may be able to help you figure out the best course of action for addressing your frustrations at work.
Photo Credit: http://www.flickr.com/photos/desiitaly/2201907500/