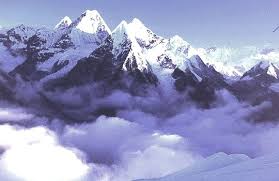 The objective in this exercise is to pinpoint the values that made each experience a "peak experience."
After looking at the example below, come up with at least three of your own peak experiences. You may notice in my example that some of the values that are important to me are independence, achievement, acknowledgement and connection.
I would be curious to hear what values your discovered while doing this exercise. Feel free to leave a comment below.
Peak Experience: Working full time in my own business.
Description of Peak Experience: I had been working for a few years while trying to start my own coaching and training business. Then one day I walked away from my full time job. I felt a sense of pride at taking what felt like such a huge risk. It also felt liberating to take such control of the direction my life
Why it was a peak experience?
1. I accomplished a dream that I had since I started my career.
2. I accomplished something that I had thought was impossible.
3. I received a lot of support from family and friends.
4. I also received a lot of positive feedback for the work that I was l already doing from my clients.
What are the values that made each of these experiences a peak experience for you?