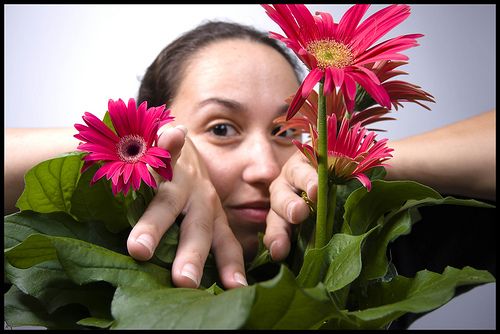 We all know that you need to tend to your garden, if you want your plants to thrive. You need to water, weed, remove some if they are crowded, etc.
And it is no different with relationships. If you want to have thriving, healthy relationships, you need to be mindful and tend to those that are important to you.
You already know this. And maybe this is what you want.
But you may not have the quality or quantity of relationships that you want. In all likelihood your ADHD symptoms may be part of your challenge in cultivating connections.
You can change this.
ADHD and Connections
Dr. Edward Hallowell notes that for adults with ADHD connections with others are critical to our well being. It is so important that "making sure you keep up regular contact with a few good friends" is included on his list as one of the seven habits of highly effective adults with ADD.
Some the reasons that you as an adult with ADHD find maintaining relationships difficult at times are:
feeling so overwhelmed by all that you currently have on your plate that you do not feel that you have the time and space in your life for socializing.
the thought of too much planning makes you want to run for the hills or maybe just lie on your couch.
being social is too stressful because of the challenge of fully participating in the give and take of a conversation.
it takes too much effort to attend to your relationships
Do any of these sound true for you?
Making the Time and Space
First, no doubt, you have a lot on your plate.
And, while it may seem counterintuitive, taking time away from your tasks may help you get more done.
A byproduct of connecting with others is that you feel nourished and supported, which can result in a positive outlook on life.
Think about the impact on your productivity when you are feeling good in general. You are often more productive when you are in a good state of mind, right? If this is true for you, you will likely be more productive when you are cultivating your connections.
Think of this the next time you say, "I don't have time to…"
Maybe you do.
Remembering Your Friends
But, in the flurry of your day to day obligations, you may actually forget your intention to keep up with old friend and, perhaps, make new ones.
And all of sudden you realize your connections are shriveling. Yep, just like your plants when you don't water them.
As an adult with ADHD, your memory may not be so good. That is ok. Making a list of people who you want to stay in touch with and putting it in a place where you are likely to look can serve as a cue.
You may be saying to yourself, "That is silly. I can remember my friends."
But have you ever said, "I should really call Bob." And find yourself saying the same thing two months later because you forgot, again.
Staying in Touch
Once you have a list think of how you want to stay in touch with your friends. A few ideas:
Call or email someone once a week to say, "Hi." You could do this on a rotating basis.
Commit to going out a specified number of times a month.
Have a regular standing date with a friend or group of friends.
If groups are hard, make more plans 1-1 with your friends.
Other?
Having a structure and system, even a loose one, will help you follow through on staying in touch with your friends
New Connections
Are you looking to meet new people?
Seeking out a structured setting can also make the process of meeting new people less stressful.  Often there is little or no planning involved; you just need to show up.
Examples of these types of communities are:
religious (synagogues, churches, mosques…)
Meetups
activities that interest you (choir, karate, etc.)
other?
Community is everywhere. You just need to reach out and find your place.
What is one place you can check out in the next couple of weeks?
ADDed Perspectives Bottom Line
Nurturing your friendships does take some effort, but it does not have to be too hard. What can you do to make it easier for yourself?