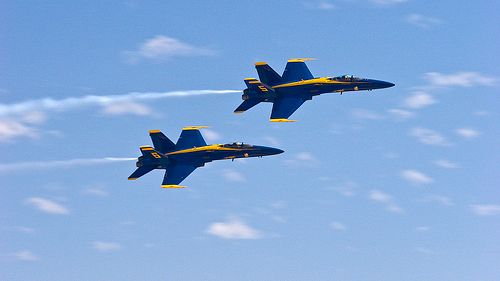 I bet you can think of at least one task on your plate right now that you have very little interest in tackling.
And some, even you, may assume that, if you are not following through, it must not be important to you.
Not true!
For adults with ADHD there are many explanations for losing interest in a task that has value for you.
Maybe something else has captured your interest, and you are off running with that.
Alternatively, you may not have a system for reminding yourself of your tasks.  And with so much on your plate you just forget. Happens
But it could also be that you are not interested in doing the task because you have not yet established the importance of the task to you.
This last explanation is often overlooked.
But, for adults with ADHD, this is one of the most critical steps in making it easier to follow through on a obligation
ADHD and Interest
For adults with ADHD, interest can serve as the jet fuel that propels you forward. You've probably had occasions when you were so interested in a task that you could not pull yourself away.
But lack of interest can leave you grounded on the runway. I bet you've had this experience, too.
In his new book, "A New Understanding of ADHD,"  Dr. Thomas Brown points out that, according to clinical data, the challenges you may have with executive functions are situationally variable. That is, if you either have a strong interest or fear of an unpleasant result, you may be able to better use your executive functions.
Some, maybe even you, may assume that if adults with ADHD have an easier time using their executive functions in some context and not in others,  it must be a matter of willpower.
It is just not true.
As Dr. Brown notes in his model most executive functions are unconscious in the sense that they are more automatic; it is not a matter of "willing" them to work.
I think his analogy will bring the point home.
"From this view, most operations of these executives functions are not under conscious control any more than is erectile dysfunction.
Ok, then…
Creating Interest
One of the ways to create a strong interest is to figure out why a task is important to you. Because when you can find the value for you in doing a task it will pull you forward.
Here is an example, while mundane, quite typical of a low interest task.
Bob doesn't like to take out the recycling at home. And it really does not bother him when it is overflowing a bit. In fact, it is not really on his radar most days, as he just passes it by without really seeing it.
And this has become a source of contention in his household because it is his responsibility and his spouse does not like when it is overflowing.
But Bob does not share his wife's standards for neatness. And the recycling is not getting in his way. So, around and around they go…
Until he identified two of his important values related this particular task, which are honoring his wife's needs and maintaining a peaceful house.
Once he tapped into these values and saw how they related to taking care of the recycling, he was much more interested in doing it. And, just as important, he was interested in figuring out how to work with his ADHD in order to follow through consistently to make it happen.
Figuring out the value for you in doing a task can help you create a stronger interest and make it easier to do.
Questions For You…
Give it a try.
Ask yourself:
What is a task on my plate right now that holds very little interest for me?
If I were to follow through on it, which of my values could I be upholding?
What is my next step to make it happen? Do I need a new strategy? Do I need help figuring this out?
Then notice if it is easier  to do