If you have looked around my site you will find many substantive articles. You won't find that on days I post "Random Musings."
Just tips and links to content and tools I think might interest you. Something you can put in action right away, if you choose. If they sound interesting, I hope you will check them out.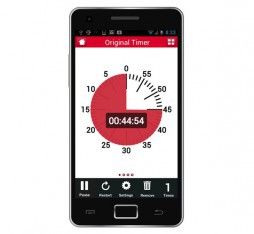 The Time Timer…
Time can certainly be elusive for adults with ADHD; our time sense is notoriously bad. And looking at a clock or knowing that you have 10 minutes left does not help!
So, you may hear yourself saying things like:
"Where did the time go?"
"I've been doing this that long?!"
Can you remember those times when you were supposed to be out the door in an hour. The last time you looked at the clock you had fifteen minutes left . Then all of sudden it is five minutes past, and you still need to find your keys. Arghh!
Sound familiar?
But what if you could actually see time?
Using the Time Timer  at home and at work you can visualize your time, which is incredibly helpful when you have ADHD.
You can get it as a stand-alone clock, watch or app.
If you try it, let me know what you think.