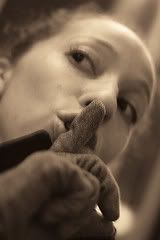 If you have ever thought of disclosing that you have ADHD to your colleagues or boss at work, you have probably felt a bit of concern, even fear. You may have asked yourself some of the questions below:
Will I be labeled for the rest of my professional career?
Will I not advance in my career because of my disclosure?
Will I be seen as unreliable?
Will I need to share more information than I am comfortable doing?
These are all valid concerns. So, how do you decide?
What Are Your Objectives?
You may be thinking of disclosing because you want your colleagues to understand you better so they will be more likely to be amenable to accommodating your needs. The end results you want may be to:
enhance your relationships with colleagues
be more productive
be a team player
advance your standing your career
give the impression of being skilled in your job
other
Deciding to Disclose:
If you are thinking of disclosing, take your time.
Consider whether disclosing will help you meet your objectives. Ask yourself for each objective:
Can I be assured that this will be the outcome?
Will there be any unintended consequences?
If you are unsure, talk to people that you trust to discuss all of the potential implications of disclosing.
Unfortunately, since there is a lot of misinformation regarding ADHD, disclosing might be counterproductive. If you think that this may be the case for you, then consider your other options.
There is no one correct answer.
If you decide not to disclose, but want help in being more successful at work, consider the alternative below.
Deciding Not to Disclose – Ask For What You Need
You could decide to ask for what you need in order to do your job effectively without letting your boss or colleagues know that you have ADHD.
For example, interruptions or noise may hinder your ability to be effective at work. You could have a conversation with your boss about the various options available to create a quieter work space.
"I have noticed that the noise around the office at times makes it challenging for me to deliver my best work for our clients.
I thought of a few options that will help me more productive. And I wanted to know whether these are a possibility.
Would it be possible to…"
Here are some possible options:
Is it possible to move to the open office in the corner?
When I need to do client reports, could I reserve one of the small conference rooms if it is not being used?
Would it be possible for people to use headphones when listening to their radio?
May I work at home occasionally in order to have uninterrupted time?
I would like to put a sign on my door for 1-2 hours a day asking for no interruptions. What do you think?
Could I change my hours a couple days a week to come in later and stay later in the evening when there are few people in the office.
Other
Notice that in the above examples, the objective is about getting what you need so that you are in a position to produce your best work. Through this process of negotiating, you are able to create a win-win situation. Also, you do not need to mention that you have ADHD. Rather, the focus is on your productivity.
One of the key factors is the manner in which the message is delivered. When carefully crafting your message, you want to consider what feels authentic to you, as well as your perception of how the person may receive the message.
Are you up for the conversation?
Let me know how it goes.