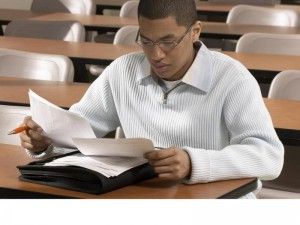 For me, the power of coaching college students is seeing them as creative, resourceful and whole just as they are. This means that I do not need to fix them. In fact, holding them 100% responsible for taking the actions necessary to reach their goals and have the life they envision will help them develop their own innate skills. Do you remember the facts below? Maybe not…
You remember approximately 10 percent of what you read.
You remember approximately 20 percent of what you hear.
You remember approximately 30 percent of what you see.
You remember approximately 50 percent of what you hear and see together.
You remember approximately 70 percent of what you say (if you think as you are saying it).
You remember approximately 90 percent of what you do.
Coaching is about learning and doing. When I coach students, I help them to consistently apply what they learn in coaching in order to maximize the effectiveness of our work together. A doctoral student, P.D., makes this point below.
"Marla's most unique skill is her ability to ask questions that help me to step outside of myself for a moment and take a hard look at my motivations and decision making processes. Her questions have helped me to become more independently active in that I now know how to ask myself the kinds of questions that Marla might ask me. Without Marla's help, I probably would not be as far along in my job search as I am now and would still be far from finishing my degree."
In order for coaching to have a long term effect, students must learn from the action that they take. The students I work with are motivated to reach their goals and, therefore, are committed to learning and self development, as seen in the comments of J.L., a freshman.
"After discussing whatever is on my mind, whether it be a goal that I wanted her to help me work on or a problem I needed her to help to figure out, Marla always asks me to reflect on what I've learned and what I'm going to do differently in the future. This shows the client that Marla's work is not superficial- it is not just finding the quick and easy solution but how I can do things differently in my life so I won't have this problem down the road."
It is not just the college athletes who might need a coach.