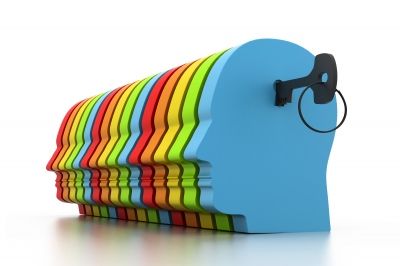 After reading Carol Dweck's book, Mindset: The New Psychology of Success I've spent a great deal of time pondering the impact of adopting a particular mindset.
I have always said that I'm not very good at drawing, math or singing and a whole host of other activities.
At some point I convinced myself that I can't clap to a beat. So, now I don't clap. Really. When I share this with someone a version of the following conversation might ensue.
Other person: "Sure, you can clap."
Me: "No, really, I can't clap."
Other Person: "Give it a try…"
Me: "No, I can't try. I can't clap."
Somewhere along the way I adopted a fixed mindset when it comes clapping.
What if I had embraced a growth mindset? With practice could I learn to clap? I'm pretty sure I could…
While this is to be sure a somewhat trivial example, it has me thinking about where else I've sold myself short because I said, "I can't."
The kind of mindset you adopt when it comes to working with your ADHD is, perhaps, the most important determining factor in how successful you will be in reaching your goals.
A Fixed Mindset
If you tend toward a fixed mindset, you believe for the most part that your qualities are fixed, which means that…
you can't cultivate talents that you don't currently have.
and you can't even develop your natural talents, ones you were born with.
You may even have developed a fixed mindset when it comes to meeting the challenges of your ADHD in part because you don't yet have the experience of your efforts paying off.
If you tend towards this mindset when it comes to your ADHD, you may also notice at times…
feeling a sense of urgency to prove yourself in those talents you do have because "that is all you have" or so you believe.
fearing feedback and lacking a willingness to try different strategies to work better with your ADHD because you don't really think you can improve.
even judging others negatively because, though you may not think this consciously, it helps you to feel better.
If this is true for you, I get it!
Your experience of trying and failing in part because of your ADHD may have contributed to developing this mindset.
But you can change it…
And, since you are reading this post right now, I'm pretty sure you think this is possible, too.
A Growth Mindset
Part of being able to grow and change and work with your ADHD is developing a growth mindset.
And when you do this you will internalize the beliefs that with effort, passion/interest and support/training…
you can continue to enhance your natural talents.
you can bounce back from failure and use the experience to help you move forward.
you can address your challenges, including ADHD, and make life easier.
you can access the resources and support you need.
You just won't know your potential until you try.
Customized "Read More…"
Strengthening Your Brain
You may have thought of your brain as a file cabinet where you just store and work with information.
One of the reasons you can believe in your potential is because we now know that your brain is really like a muscle.
When you challenge yourself to learn new things your brain forms new connections and your brain cells grow. So, as a result, things that seemed hard or maybe even impossible before can become easier the more you practice and learn.
Think of what that means for you when it comes to working with your ADHD!
Ready?
What's Next?
I hope that this post has piqued your interest in working with your ADHD by
developing a growth mindset.
countering any fixed mindsets you may have.
As for the "how to" look for my next post. I'll explore strategies you can use to develop a growth mindset.
Until then, curious about what kind of mindset you have? Take this test to find out.