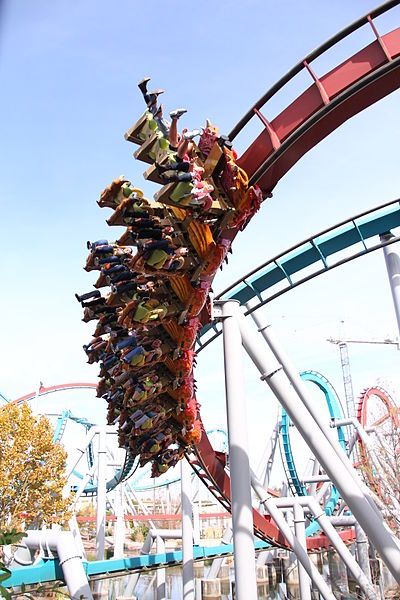 "Seems like a lot of work. Maybe I'm tired–it's getting late–but I'd like things to be easier not harder. I feel I'll never catch-up. Maybe that's where I'm stuck – Does it matter?"
I received this comment in response to a recent article, 5 Steps To Working With Your ADHD – Without The Struggle.
I think all of us, especially adults with ADHD, can really empathize with this reader! Even though making changes may make things easier in the long run, it can take a lot of work to make them happen.
And how about those times when life throws us curve balls – things at work are rocky, you're going through a hard time in your relationship, your kids are going through a rough patch, etc.?
It is times like these when it may be especially tempting to want to give up working on making things better, like managing your ADHD.
Life Gets In The Way – And So Do Your ADHD Symptoms
After reading this comment, I started thinking about those times I am working with clients and something happens in their life to "throw our work off course."
Life happens…
And we may even both acknowledge that achieving their original goal, like gaining control of their time by reviewing and planning regularly, could help them while they are dealing with their challenging situation.
But it just seems too hard to stay on course.
Can you think of a situation where you've felt this way?
Your ADHD symptoms may make it even more of a challenge because…
it is difficult to sustain the needed effort when the situation you are dealing with takes up much of your time and energy.
shifting focus between the situation and your other tasks is hard.
while memory may be a problem for you, when you are overwhelmed you may literally forget about your goal.
you may hyperfocus on dealing with your situation.
your brain won't shut off so thoughts of the situation constantly flood your mind.
What can you do?
Being Intentional
The first step is to decide what is possible for you.
Given what is going on in your life and your current capacity, you may decide to…
keep working toward your goal.
continue working toward it, but scale back how much time and energy you put into it.
defer it, if it no longer seems like the right goal or the right time for that goal.
choose a new primary goal, like learning how to deal most effectively with "life's curve balls," such as your current situation.
delegate it, if it is something someone else can do.
get support to work with your ADHD and navigate life with the additional challenges.
There is no right answer, for sure.
Remembering What Matters To You

But, as is true for many adults with ADHD, you may find that "out of sight is often out of mind," especially when you are dealing with new challenges.
So, if you decide to continue working on your goal, the next step is remembering your goal and why achieving the goal matters to you  by having a visible reminder.
You may…
have a reminder on your task list or calendar. In my example above it could be a time in your calendar when you commit to review and plan.
write down and have visible all the ways achieving your goal will help you, including managing your current situation.
create a visual, like a collage, of what it will look like when you achieve your goal.
choose a physical symbol that reminds you of your goal.
Doing the above will help you connect to why you had the goal in the first place.
Make A Plan
Once you make a decision about what to keep on your plate and have a structure to remember your goal, then it is time to make a plan that includes your projects and your day to day tasks.
Because having a plan is the best remedy for overwhelm, as you will have greater confidence that you know what to do. And creating a plan with your ADHD in mind will help you follow through with greater ease.
Whatever you decide, be compassionate with yourself. There is certainly no shame in acknowledging the reality that there are times when it may make sense to alter your original goal.
Question for You
Do you need to adjust any of your goals?