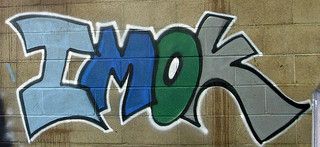 You may be familiar with Elisabeth Kübler-Ross' model of the Five Stages of Grief.  If you are, then you know that the intent of her model is to describe the stages  of feelings you may go through in response to the death of another or to your own terminal illness.
Subsequently, using her model as a foundation, others created similar models to describe the cycle of feelings that people go through when faced with an event that they perceive as negative.
At some point after being diagnosed with ADHD you may have considered having ADHD as a burden, something negative. That is normal, to be sure.
If you are trying to accept your ADHD and work with it, one of the keys is understanding and dealing with your feelings about the diagnosis.
The Journey:
When you initially found out that you had ADHD you may have felt:
– a sense of relief at finding out the reason for some of your challenges.
– anger at not finding out sooner.
– or a whole host of other feelings.
No doubt, the journey toward accepting the diagnosis of ADHD can be at times exciting and disheartening. And wherever you are in your journey, that is ok.
While no two people take the exact same path after the diagnosis, most people experience some of the feelings that Murphy and LeVert (1995) outline in their Six Stages of Coping.
Stage 1:  Relief and Optimism
I'm not "lazy, crazy or stupid." There is a reason I have all these challenges!
Stage 2:  Denial
I'm fine. I don't want to read about it. I don't want to hear about it. They're just going to tell me to take drugs. Besides, it's a kids' thing!
Stage 3: Anger and Resentment
Why do I have ADD? Why can't I be like everyone else? And, if I would have been diagnosed earlier, life would have been so much easier.
Stage 4: Grief
I can't do anything right. I'll never get what I want. How will I ever get through this?
Stage 5. Acceptance
I'm ok. It is part of who I am, but I am not my ADHD. I have the resources and the capacity to figure out how to work with my ADHD. If I need help, I can get the support I need.
Why Acceptance?
Some of you may be wondering, "Why would I want to accept this part of myself?"
Fair enough question. After all, ADHD comes with a lot of challenges.
First, acceptance is not about complacency. It is not about saying, "Oh well, I have ADHD. I can't do…"
It is about understanding, appreciating and working with who you are with all your strengths and challenges. If you are able to accept this part of yourself, you can create the space you need to access your own and other resources in order to work with your ADHD.
Here is an example of a concrete shift in thinking that can come about when you accept your ADHD.
I have never been able to get anywhere on time. My friends and family are always mad at me. I hate it! It will never change.
becomes
I've never been able to get to places on time. I know my sense of time and ability to transition is a bit wonky because of my ADHD. Hmm… I wonder what I can do to get to places on time more often?
Not everyone reaches this stage of acceptance. I hope you will.
Moving Forward With Support
So, now you may be thinking:
"Ok, sounds like a good idea. But how do I grow to accept my ADHD? I've been stuck for so long. How is it possible to move forward? "
If you want to reach the stage of acceptance, you can, really.
You may find it possible to work through your feelings on your own by getting information from the many books available. Talking with trusted friends and family may also help.
If you find that you are not moving forward on your own, seek out the support of a therapist or ADD Coach as you work through your feelings to the point of acceptance. (For more information on choosing the right kind of support, look at my earlier article, ADHD Support: Therapists and ADHD Coaches.)
We all start some place, and have the opportunity to move from there. You may cycle back and forth between different stages. That is common. But, if you feel you are stuck in one stage or continue to cycle back and forth for "too long," it is time to seek outside help.
ADDed Perspectives Bottom Line:
I hope that you find the resources and support you need to help you move forward.
If I can help you in this process, please contact me.