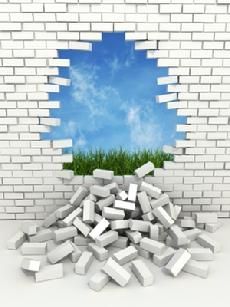 Whether you are newly diagnosed or just deciding to tackle your ADHD in a more strategic way, congratulations!
Congratulations?!
Yes, I think you deserve kudos because the journey you are about to embark on is uncertain and will certainly be challenging.
In spite of this, you decided to go down this path now because you want to make your life easier in the long run.
There are no guarantees, of course. But with time, effort, support and compassion (for yourself) I think you can figure out which goals to pursue and how to reach them.
And to make the journey of managing your ADHD easier, it will be helpful to keep these three points in mind.
#1 Know Why It Is Important
Yes, others may appreciate the changes you are trying to make.
But it is critical to your success that you make sure you identify the importance to you of these changes.
As an adult with ADHD, it is easier to follow through on things that are intrinsically interesting to you. But, as you know, not everything you want to do is going to be inherently motivating.
Knowing and remembering the importance of a goal or task will help you in meeting the challenge of following through even when your "mojo" is just not there.
For example…
Even though you hate talking on the phone you commit to the structure of returning business calls within 24 hours because you want to be a dependable colleague.
You practice being more patient playing dolls with your daughter, which is "more boring than picking lint off the rug," because you value a good relationship with her.
You decide to stop responding to email ad hoc. Instead you put into place a system for processing and responding to your email at set times because you want to carve out undisturbed time for your more thoughtful work.
It will be easier to stay committed to following through when the going gets tough when you choose goals that are important to you.
#2 You Don't Need Everyone's Support
Not everyone will like the changes or support you in your efforts. And that is ok.
It might be uncomfortable at first, but be ready to explain as much as you deem necessary to others what you are trying to accomplish.
"Bob, I did notice your call yesterday and it definitely is important to me, but I had a full plate. I always try to get to people in 24 hours."
"Jimmy, I know we always play catch after dinner. But I promised Suzy I would play dolls with her after dinner. We can play catch in 20 minutes."
Ari pops his head into your office, asking for a response to an email he sent 1/2 an hour ago. "Ari, I'm working on this report right. I'll be able to look at the email by 11:00 and can respond then."
You might be surprised that many people will be ok with you setting boundaries, when they seem reasonable.
But you still won't be able to please all the people all the time… You know this.
The trick is willing to be ok with their displeasure.
#3 You Will Likely Hit A Wall

You may be able to withstand others' lack of support when you are ready to make changes because of your sense of excitement. Especially if you are newly diagnosed, you may think…
Finally, there is an explanation for all of this. I'm ready to make things better for myself. And this medication will really help!
You start reading some books, and try a few new tools and strategies to work with your ADHD. A few work…
Then you hit a wall and it seems like nothing is working. The excitement and hopefulness of finding a way to work with your ADHD starts to wear off.
You may feel like giving up because it feels too hard and "familiar." You are discovering more problems than solutions at this point.
I thought that if I just learned how to plan better it would be easier. Only to find out I need to figure out how to deal with interruptions, transitions, estimating time…  Then there is the issue of my sleep. The list does not seem to end!
This is typical at this point in figuring out how to work with your ADHD.
Persevering
If you can anticipate this challenging middle part, hopefully you will recognize it as just part of the journey.
At this point you can
Strategize the best way to move forward.
Alternatively, you may decide to alter your goals, if you decide they are not the right ones.
Because, when you persevere past this challenging part, the long term payoffs can be extraordinary!
Next Steps
You've identified why the changes are important to you, and you are ok with not having everyone on board.
So, when the going gets tough, don't go it alone or give up. Instead, reach out and strategize with…
a friend or family member
It is hard to do it alone. But, with help, you can figure out which goals are right for you and how to best reach them.
And it can get easier!