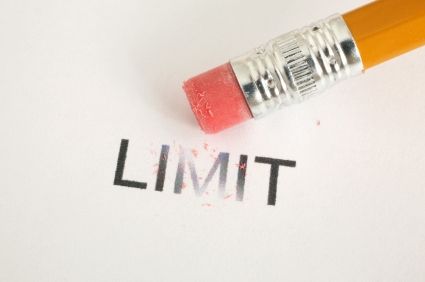 We all have beliefs about how things should be. And after a while we come to believe that is just the way life is.
What is most problematic is when we act based on beliefs that limit us from reaching our goals.
I know from my own personal experience and work over the years with clients that, if left unchecked, there are certain beliefs that can hold adults with ADHD back from successfully reaching their potential.
If you hold one or more of the beliefs listed below, you may decide that you are just not capable or "good enough."
But wait, it is not all gloom and doom!
Luckily, there are ways to counter these mindsets so they do not get in the way of working with your ADHD.
This Shouldn't Be This Hard
When you have this belief you probably get frustrated, and then question your competency in whatever you are trying to accomplish. Once you get frustrated you may stop trying as hard and eventually just give up.
Part of the frustration can come from not having the well developed executive skills that you need to manage your life. And, if somewhere along the way you were taught some of these skills, it may have been a "one size fits all" method. It just did not fit you!
The good news is that you can learn these skills.
The best way to address this frustration is to acknowledge that
initially the journey to working with your ADHD may be challenging.
because learning the skills and strategies needed to organize your life may not come naturally.
But know that you can reach out to get the information and support you need. Because, if you do, it will get easier if you.
I Should Be Able To Do "This" As Easily As Everyone Else
One of the assumptions behind this mindset is that you can get into the heads of people around you and know what is true for them.
And, while you are looking around comparing yourself to what you think is true for others, you are not figuring out how you operate best and what you need to do to make it easier for you.
To contend with this feeling of being less then, first, remember that we can't really know from what someone is projecting on the outside what they are really feeling inside. We just don't know their struggles…
Then focus on learning how to do things differently
in a way that works for you.
in a way that works with your ADHD.
to make the path easier.
Because the way you get to your goals may look different from the way those around you achieve theirs.
And that is ok as long as it works for you!
I Don't Know What To Do
When you believe that you don't know what to do you get confused, and then you may:
not establish what you do know.
flitter from one task to another, while avoiding finishing any one of them.
get increasingly frustrated.
and eventually, perhaps, even give up.
To get past this feeling of confusion the first step is to stop and center yourself, and acknowledge that you are unsure what to do. Then create some clarity and a plan to move forward by asking yourself a few key questions:
What do I know? You probably know more than you think.
What am I unsure about?
How can I find the answers to my questions?
What kind of support do I need?
Is there someone who can help me?
What is the very next step?
Once you have more clarity you can work your plan, while reaching out for support as needed to clarify next steps.
I Have Too Much To Do
When you have this mindset you are likely feeling overwhelmed because you have a sense that you have to do everything all at once.
Today!
Now!
If this is your mindset, then you do have too much to do.
But you can counter this feeling of overwhelm by
taking some time to breath, really.
reminding yourself that you can't do it all once.
making sure you have a container for all of your tasks, like a task manager, so your tasks are visible to you.
breaking down your tasks into discrete tasks with accompanying deadlines.
then focusing on what you need to do next, not on what you have to do three weeks from now.
When you slow down and do the above you will find that you will feel less overwhelmed and can make better decisions.
And bit by bit you can get your important tasks done.
ADDed Perspectives Bottom Line
Yes, limiting mindsets can get in the way of reaching our goals.
But the good news is there are actions you can take to combat these beliefs.
Do you have one of the above mindsets?  What is one action you can take this week or even today to minimize its impact?