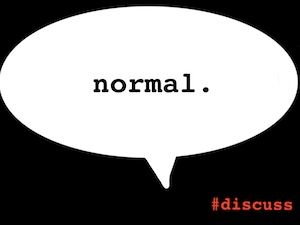 Below is an excerpt from a letter that I recently received (and was given permission to post) along with my response. I decided to include it here, as it is such a common question and might be of interest to you, too.
Hi Marla,
I've really been identifying with everything you and your testimonials have been saying on your website, but I've never been diagnosed myself.
For years as a university student I have constantly struggled with mastering my procrastination on assignments and study, and I've realised recently it seems to stem from this impulsivity, this tendency to immediately act on every thought I have. All the issues you are talking about that adults with ADHD have to deal with, I feel that I have been dealing with.
I have been hesitant to diagnose myself as having ADHD, wondering if it being this hard to concentrate is just normal, or that I couldn't have ADHD because I was never one of "those" kids, the hyperactive kids in school on medication and so on. Do you get clients like this? I suppose I am just hoping you might be able to shed some light on my situation, whether indeed it is normal to feel this way or if it's worth seeing a doctor with my concerns.
Thank you for your time, I look forward to hearing your thoughts.
Kind Regards,
—–
Hi —-,
There are a lot of people in a situation similar to yours. So, I often receive this type of question.
Most of my clients have been diagnosed with ADHD, either as a kid or as an adult. But some come to me before or while they are in the process of being diagnosed.
And the simple answer is, "yes."
It is very common to be a successful adult with undiagnosed ADHD. Like you, many have reached some degree of success because they are so bright, and have been able to get by… Over the years they developed coping mechanisms and compensating strategies that they used. While they may have looked like they were successful to others, they didn't feel successful on the inside.
They continued to struggle, and figured they just needed to try harder. Some even blamed themselves for not having enough willpower. (It is not a matter of trying harder or exerting more willpower.)
And because of the media portrayal of ADHD, like you, many visualized hyperactive little boys when they thought of ADHD. So, they didn't initially consider that they may have it.
Only once they begin the journey of getting a diagnosis and treating their ADHD do they realize that it comes in many "different flavors." Not being able to focus your attention where and when you want is just one of the symptoms.
If you are struggling, I think it is worthwhile to see a psychiatrist or psychologist who is qualified to provide a diagnosis.
After all "knowledge is power." If it turns out that you have ADHD, you can access the many resources available to work with it and make your life easier.
I wish you all the best.
Warm regards,
Marla